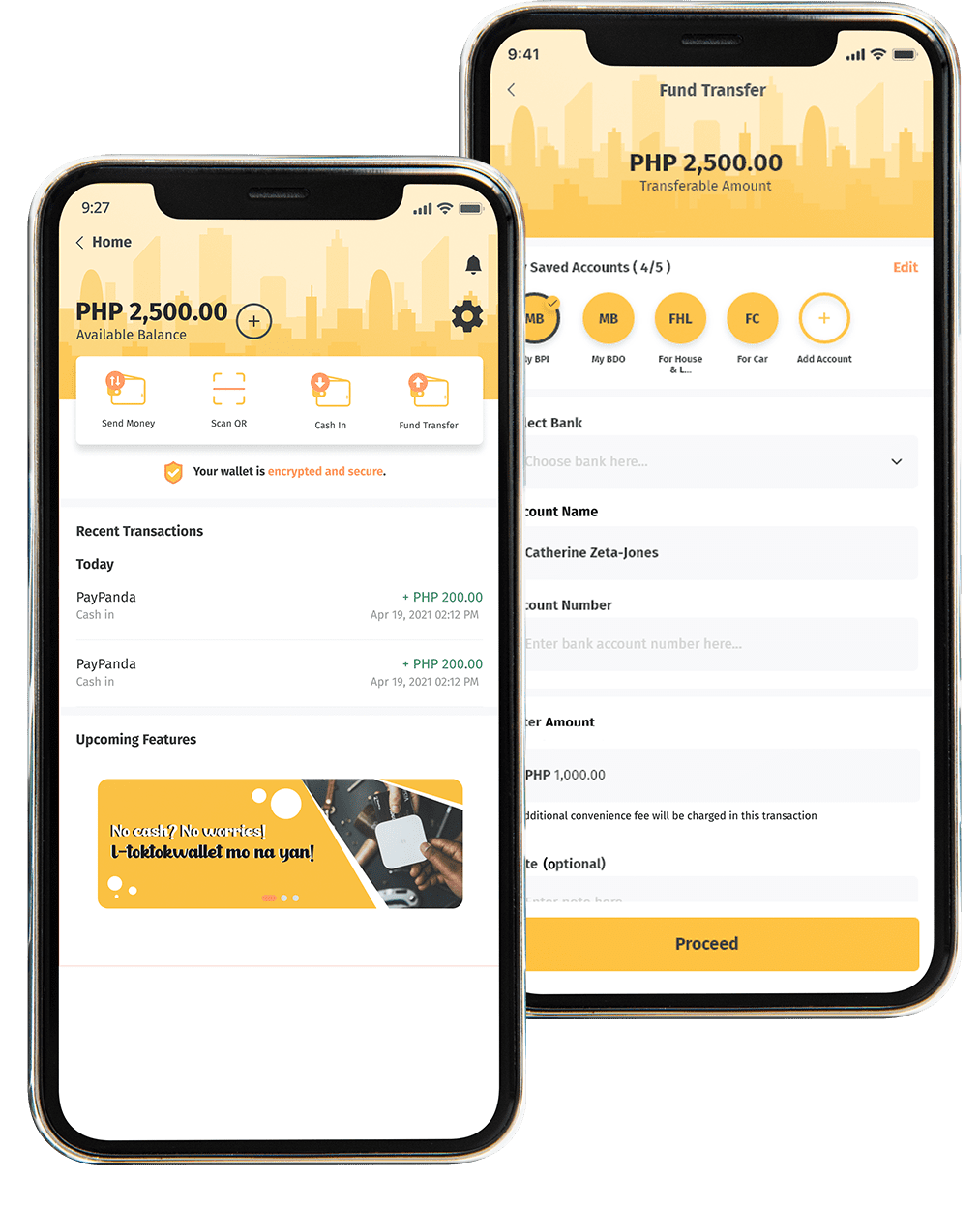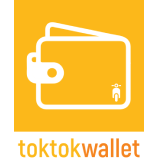 toktokwallet offers us a convenient way of transacting our payables. It is also guaranteed safe, reliable, and fast.
It provides an easy way to transfer funds from your bank accounts to toktokwallet and vice versa.
You may also use it in your toktokfood, toktokmall and toktok delivery transactions.
Visit Website
Frequently asked questions
Yes, we have a payment platform (PayPanda) and we accept the following:


1. Credit Cards/Debit Cards Mobile Payment
2. Online Banking
3. Over the Counter Banks
4. Over the Counter non-Banks
To keep your toktokwallet secured, yes, a video call is required in upgrading the account.
A TPIN or Transaction Personal Identification Number is a 6 digit passcode that when enabled would allow you to use cashless transactions.
You can only have 1 toktokwallet for 1 Philippine mobile number.
An MPIN or Mobile Personal Identification Number is a 4 digit passcode that you can use to authenticate your toktokwallet transactions.
Basic
- All features available
- Maximum limit of ₱100,000.00 per month
- Every user entitled to have one (1) Mobile Number is entitled to one (1) toktokwallet Account
Fully verified
- All features available
- Fully Verified accounts can be upgraded up to Enterprise Account Level
- Maximum limit ₱500,000.00 per month
- Every user is entitled to have one (1) Mobile Number is entitled to one (1) toktokwallet Account and one (1) Bank Account
Enterprise
- All features available
- Entitled to have their wallet limit up to ₱1,000,000.00
- There is no ceiling of cash in and cash out for the Enterprise Account Level User
- Enterprise Account holders are entitled to link their Bank Accounts (Thus, maximum of three (3) toktokwallet accounts; one (1) Mobile Number is entitled to one (1) toktokwallet Account)